Actigraph WGT3X-BT
Model: WGT3X-BT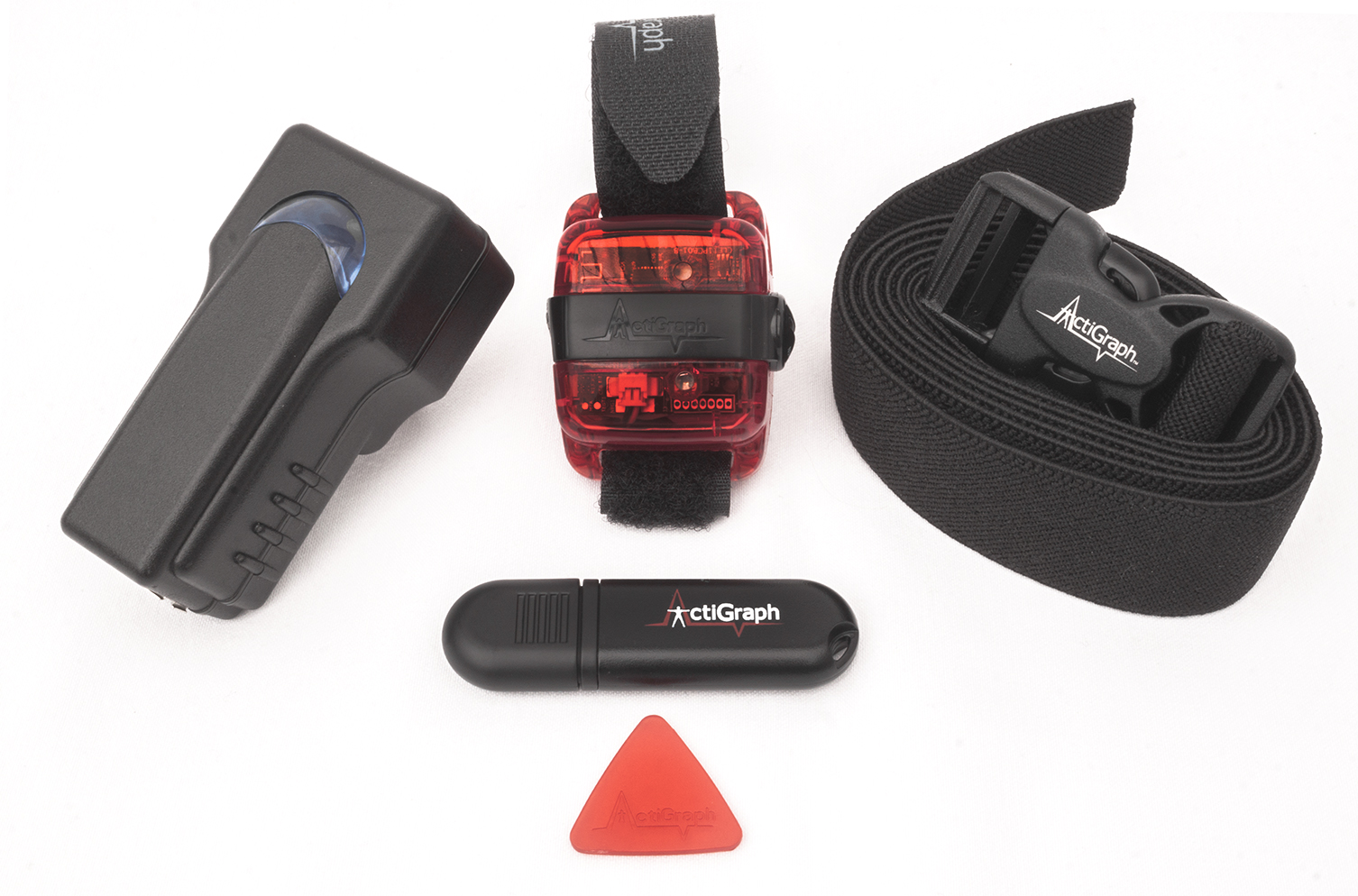 The ActiGraph wGT3X-BT captures and records high resolution human activity information using a solid state 3-axis MEMS accelerometer and our proprietary filtering algorithm.
The wGT3X-BT is fully backward compatible with previous device models to ensure data comparability for our existing clients.
Warranty: 1 Year.
Dimensions: 4.6cm x 3.3cm x 1.5cm
Battery Life: 25 Days.
Weight: 19 grams withouth packing.
Communication:
Sample rate: 30-100 Hertz
Data Storage: 120 days / 2GB
Water Resistance: 1 meter, 30 minutes.
Wear Locations: Wrist, Ankle, Waist and Thigh
Bluetooth® Smart
ActiGraph wGT3X-BT monitors are powered by Bluetooth® Smart technology and support a variety of wireless features, including heart rate monitoring, proximity detection, and communication with ActiGraph's suite of mobile applications for iOs and Android devices.
Wear Time Sensor
A wear time sensor on the back of the monitor uses capacitive touch technology to automatically detect when a wrist worn device has been removed for simplified compliance monitoring and data cleaning.
Proximity Detection
The wGT3X-BT can be configured to detect and log the presence of other devices within range, providing valuable information about social interaction among subjects. Stationary devices can be placed throughout the subject environment to monitor behavior in various predetermined locations.
Ambient Light Sensor
The wGT3X-BT includes an integrated ambient light sensor that delivers lux values alongside activity information, providing insights into the relationship between the subject environment and activity and sleep behaviors.
The wGT3X-BT is ActiGraph's flagship activity monitor, used by researchers around the world to capture and record continuous, high resolution physical activity and sleep/wake information.
The Bluetooth® Smart wGT3X-BT features ActiGraph's validated 3-axis accelerometer and digital filtering technology and includes integrated wear time and ambient light sensors.